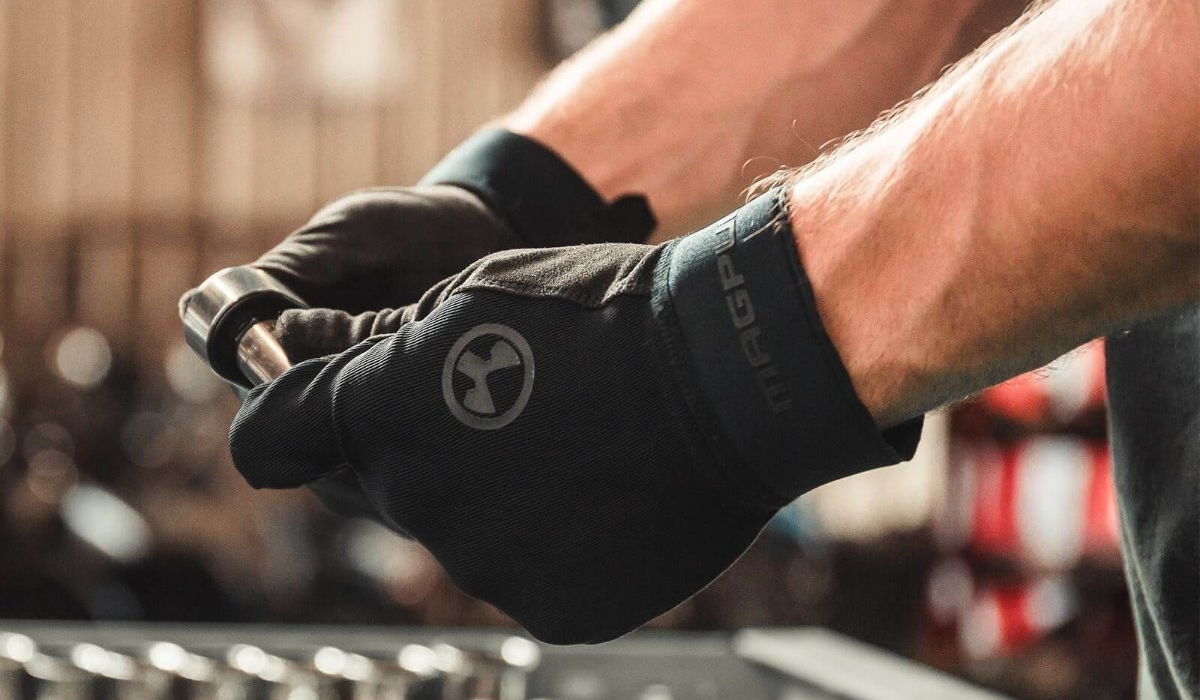 Our hands are some of the hardest-working parts of our bodies. We use them to cook, play, groom, and introduce ourselves. Most importantly, they allow us to work at our jobs and on the things we love. I think it's only fair that we take care of them. The simplest way to do this is by wearing gloves. For fans of Magpul, look out for the three new glove models released for 2022: Magpul Technical Gloves 2.0, Patrol Gloves 2.0, and Flight Glove 2.0.
Magpul News Coverage on AllOutdoor
Introducing the NEW 110 Magpul Hunter From Savage Arms [SHOT 2022] TFBTV – New Magpul Product: Chassis, Gear & Accessories Review: Magpul AK47 Furniture
Magpul Technical Gloves 2.0
"Magpul Technical Gloves 2.0 are the next evolution of our popular Technical Glove. They're designed to be stronger, lighter in weight, and more versatile in construction."
Magpul's Technical Gloves 2.0 use synthetic suede on the palms to give wearers both abrasion resistance and dexterity. The thumbs have suede on the backs. Three of the fingers also have touchscreen capabilities. The cuff is compression-molded neoprene. They're available in black or coyote and MSRP is $29.95
Magpul Patrol Gloves 2.0
"Magpul Patrol Gloves 2.0 are the next evolution of our popular Patrol Glove, with enhanced articulation at the palm and flexible knuckle panels for added tactility."
The Magpul Patrol Gloves 2.0 use a leather palm and thumb panel to ensure a good fit. The back of the glove uses corded stretch nylon construction. Paired with the padded contour panels on the knuckles, they provide better protection and articulation. These are also available in Black and Coyote. MSRP is set at $49.95.
Magpul Flight Glove 2.0
"Building on the advancements our Magpul Flight Glove made to traditional Nomex® flight gloves worn by military aviators since the 1960s, the Magpul Flight Glove 2.0 adds an updated fit and modern materials to create a superior tactile and protective solution to a "government issue" solution."
The Magpul Flight Glove 2.0 provides touchscreen capabilities on three fingers. They protect wearers from flash, flame, and static thanks to the Nomex and Kevlar construction on the back of the hand. The inside of the hand is made of goatskin leather. The Flight Glove 2.0 is available in Black, Coyote, and Sage. MSRP is $59.95.
To pick up a pair of these new glove models for yourself, head over to the Magpul website. You can see more by following them on social media. Magpul can be found on Facebook, Instagram, Twitter, and YouTube. Protect your hands!
The post Magpul Releases Three NEW Glove Models For 2022 appeared first on AllOutdoor.com.