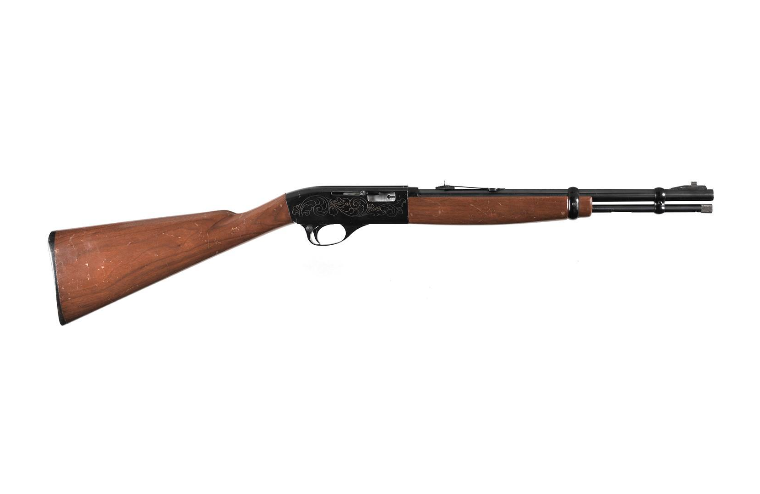 Welcome to today's Photo of the Day! Here we have a handy little 22-long rifle carbine in the form of the Colt Stagecoach. These 16.5″ barreled rifles debuted in 1965 along with their longer 19″ barreled Colteer rifles. They were sort of a cheap 22 from what I have read and they came at a time when westerns and anything to do with them were slowly fading out of fashion. They were tubular fed and had a capacity of 13 rounds of standard 22 long rifles. I have seen numerous websites and forums dedicated to the repair and maintenance of these rifles which leads me to believe they are either fragile or problematic, however, I have watched a few videos of them working flawlessly so perhaps they are just like any other 22 rifle. They were discontinued along with the Colt Colteer in the mid-1970s.
Lot 284: Colt Stagecoach-Carbine 22 Lr. (n.d.). Rock Island Auction Company. photograph. Retrieved April 26, 2022, from https://www.rockislandauction.com/detail/2011/284/colt-stagecoachcarbine-22-lr.
The post POTD: Colt Sticking With Cowboys – Colt Stagecoach 22 Rifle appeared first on AllOutdoor.com.