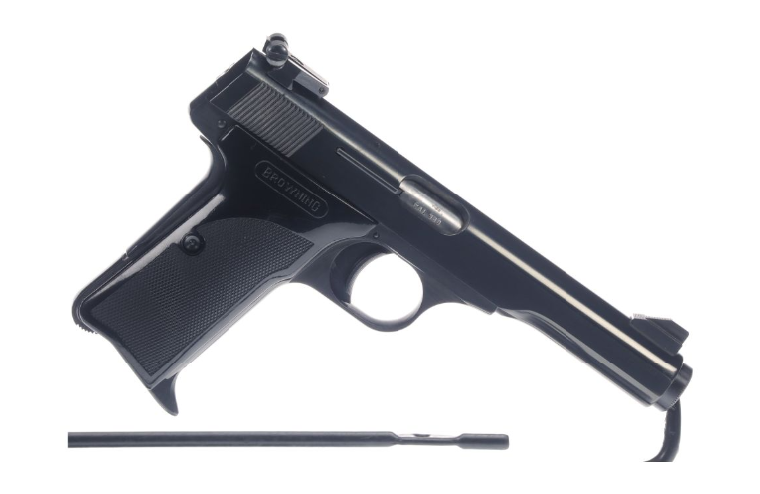 Welcome to today's Photo of the Day! Here we have an interesting-looking amalgamation or iteration of an FN 1910. This is a Browning Model 71, sometimes referred to as the Model 10/71. The Browning Model 71 pistol started its life out as the Browning 55 pistol. Those pistols were FN 1910 pistols that were imported from Belgium to the United States. They operated the exact same with the only changes being to the slide roll marks and grip panels to display the Browning brand. In the late 1960s, certain gun laws made the importation of firearms a little bit tougher so the design needed to be tweaked. The result was the Browning Model 71, a modified Browning 55/FN 1910. It featured a longer barrel, adjustable rear sights, thumb rest grips, and a pinky extended magazine. They were chambered for the more popular 380 ACP cartridge and only manufactured from 1971 to 1974.
Lot 189: Browning Model 10/71 Semi-Automatic Pistol. (n.d.). Rock Island Auction Company. photograph. Retrieved March 23, 2022, from https://www.rockislandauction.com/detail/2049/189.
The post POTD: The Last of the FN 1910s – Browning Model 71 appeared first on AllOutdoor.com.